25th March 2019
---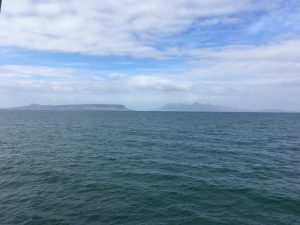 At the end of March, Amy, Debs and Kirsty Gow on behalf of Jura Development Trust had the opportunity to go on a Community Learning Exchange to the Isle of Eigg. Funded by the Scottish Community Alliance and organised between the Isle of Eigg Heritage Trust and Rural Housing Scotland, the collective included representatives from Arran and Mull as well as Jura and Eigg.
During the trip we shared notes and compared challenges on Housing, Creative Economy and Renewables, as well as hearing first hand the story of the Eigg Buyout in 1997 and what this has meant for the island.
Eigg has seen a population increase from 67 to 103 since 1997, and is continuing to grow and develop. Being completely off grid, the island generates its own electricity through wind turbines, mini hydro schemes and solar panels and also has it's own woodland project, allowing Islanders to access affordable wood for the fire as well as creating employment.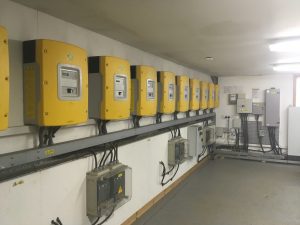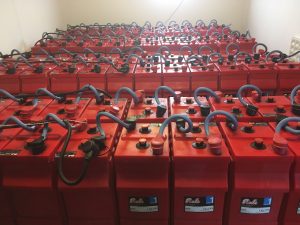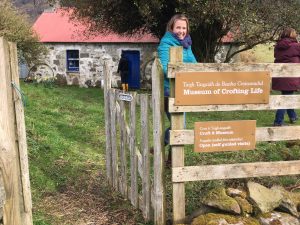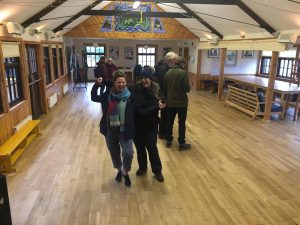 As well as visiting Eigg's power station and woodland base, we were also given a tour of the islands other important assets such as the Community Hall, cosy Museum of Crofting Life, Laig beach (with a majestic view of Rum), Crofts and land allocated for a new Housing project, Sweeney's Bothy for Artist Residencies, the Community Shop and Craft Shop and we also managed to sneak a look at their camping pods too.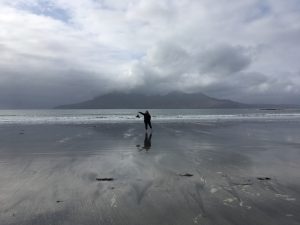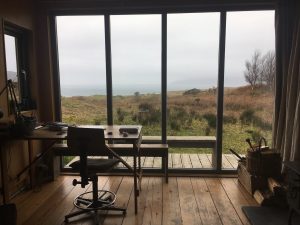 It's safe to say that the experience of visiting Eigg and meeting a handful of Island residents – some 'born and bred', some new and some long standing – has been invaluable to understanding the differences and similarities of their island dynamics. Not just providing a fresh perspective for ourselves and feeding inspiration and ideas for our own community, but also for meeting like-minded people and creating connections that are precious – particularly for lone workers/ volunteers.
After the charter boat from Eigg to Mallaig, the winding drive from Mallaig to Tayvallich (Thanks Debs) and the glorious voyage from Tayvallich to Craighouse on the passenger ferry, we felt on a high and ridiculously lucky to live in such a magic wee part of the globe. We are hoping to host the next Community Learning Exchange on Jura after the Summer, so watch this space!
Would you like to volunteer or become a Director with the JuraDevelopment Trust? We would love to welcome you aboard! Get incontact with Amy at infojuracommunity@gmail.com or Sheena at secretary@juradevelopment.co.uk