Please find below the current opening hours or status for businesses on the Isle of Jura.
Travel updates can be found here: https://juradevelopment.co.uk/category/covid-19-coronavirus-update/travel/
We will keep them as up to date as possible. These may change at short notice.
Jura Community Shop
From week commencing 22nd June 2020
Monday, Wednesday, Friday: 9am-1.30pm / 2.30pm-5pm
Tuesday, Thursday: 9am-1.30pm / 4pm-5pm
Saturday: 9am-1pm
Post Office
Monday – Friday: 9am-1pm
Email: juracommunitystore@gmail.com
Facebook: https://www.facebook.com/JuraCommunityStores/
The Jura Hotel
Closed except for essential workers.
Hotel due to open 26th July with bookings for a minimum of 2 nights.
Beer garden opening w/c 6th July, weather and midge dependent!
Campsite and facilities closed until March 2021.
Email: hello@jurahotel.co.uk
Call: 01496 820 243
Website: www.jurahotel.co.uk
Check Facebook for takeaways when available: https://www.facebook.com/TheJurapub/
Jura Community Business (fuel pumps)
From Monday 30th March:
Tuesday and Friday from 3.30 – 5pm
Please wait to be served and pay by contactless card where possible, keeping your social distance.
Service Point
Closed until further notice
Camella Crafts and Crackaig Textiles
Open by appointment.
Call: 01496 820366 / 07769 851351
Email: elainejura@hotmail.com
Visit our Facebook pages: Camella Crafts and Crackaig Textile Studio.
Jura Whisky
Distillery Visitor Centre closed until further notice.
Lussa Gin Distillery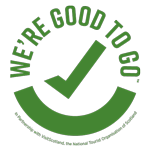 Currently closed to visitors
Distillery shop opening 15th July, Monday to Friday 10am-4.30pm
Online orders accepted: www.lussagin.com
Telephone: 01496 820 196
Email: contact@lussagin.com
The Whisky Island Gallery & Studio
Temporarily closed until further notice
Online orders: www.konradborkowski.com
More details: www.thewhiskyisland.co.uk/
Call 07786 352 568
Jean's Fresh Fish
Back for orders only
Call Jean on 07715 036041 to order
More information: https://juradevelopment.co.uk/jeans-fresh-fish-back-for-orders-only/
RBS bank van
Mobile fleet paused until further notice.