---
COVID restrictions are in place. Please check with businesses and providers for the latest information and availability.
---
If you fancy an overnight stay or maybe a long weekend break then you won't be stuck for a cozy bed. There are a number of suitable cottages, chalets and B&Bs to choose from as well as the popular Jura Hotel offering full Scottish breakfasts, lunches and evening lounge & bar meals.
Hotels
Jura Hotel Hotel
Craighouse
Hotel due to open 17th May with bookings for a minimum of 2 nights.
Pub and beer garden opening 26th April, weather and midge dependent! To book: www.jurahotel.co.uk/food
Campsite and facilities closed for 2021.
Jura Hotel offers 18 bedrooms, residents lounge, restaurant, bar, pool & darts, beer garden and camping with coin operated showers & laundry facilities.
Craighouse, PA60 7XU
01496 820243
http://www.jurahotel.co.uk
Bed & Breakfast
Ardlussa House B&B, Self-Catering
Ardlussa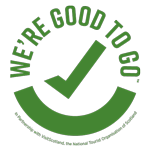 Available for bed and breakfast, dinner, bed and breakfast or self catering.
Sleeps 10
Andrew & Claire Fletcher
Ardlussa, PA60 7XW
01496 820323
http://www.ardlussaestate.com
Self Catering
Use the map below to find out where you want to go on the Isle of Jura.
Wild camping
Please be aware that Deer Stalking runs from July 1st to Feb 15th, during these months, for your own safety, you would be advised to contact in advance the relevant Estate concerned.
Ardfin: 01496 820198
Ardlussa: 01496 820321
Barnhill: 01496 820327
Inver: 01496 820223
Ruantallain: 01496 820287
Tarbert: 01496 820207
The Forest: 01496 820217
Also be aware of the provisions of the Land Reform (Scotland) Act 2003, although it is restricted to areas where access rights are exercisable and should be done responsibly. The Scottish Outdoor Access Code suggests responsible criteria be followed, and wording in that Code relating to wild camping is as follows:
"Access rights extend to wild camping. This type of camping is lightweight, done in small numbers and only for two or three nights in any one place. You can camp in this way wherever access rights apply but help avoid causing problem for local people and land managers by not camping in enclosed fields of crops or farm animals and keeping well away from buildings, roads or historic structures. If you wish to camp close to a house or building, seek the owner's permission. Leave no trace by taking away all your litter. Remove all traces of your tent pitch and of any open fire (follow the guidance for lighting fires)."
Cause no pollution.
Caravans, Motor-homes etc.
You would be advised to contact The Jura Ferry to ascertain whether your caravan or vehicle will clear the ferry ramp.
Contact: Jura Ferry, ASP Ship Management, Port Askaig, Islay
Tel: 01496 840681
Please do not use designated road passing places to park up overnight.