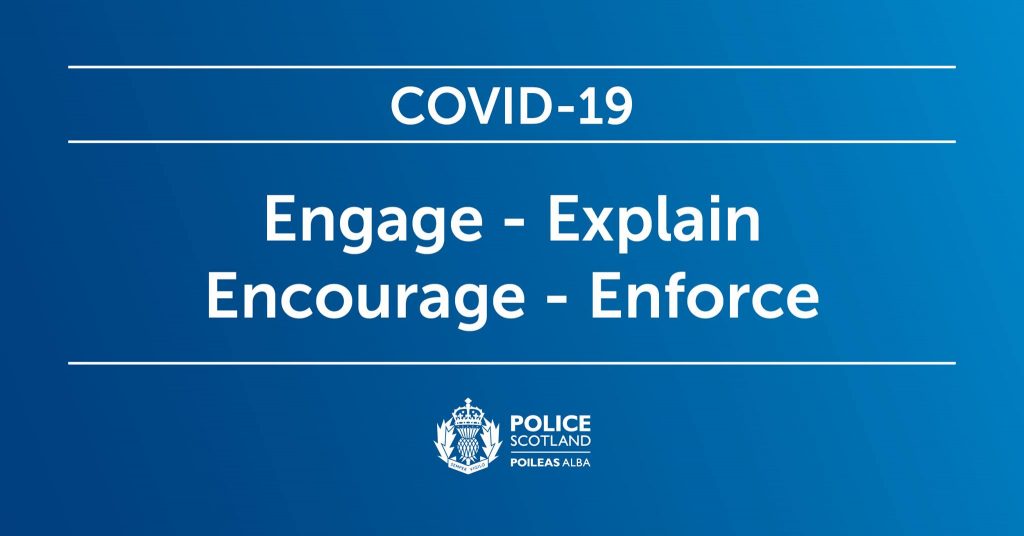 From today, our officers have enhanced powers to safeguard the public and ensure we all comply with legislation designed to stop the spread of #coronavirus.
Our approach will take the following 4 steps:
Engage, explain, encourage, and enforce if necessary.
This means that breaking the new rules now constitutes a criminal offence which could result in a fine for offenders. The power to enforce this legislation will be used only as a last resort.
What does this mean for you, and what exactly does enforcement look like?
🔗 Head here for more information: http://ow.ly/sWXh50yXVlC
Do not call 999 or 101 for information on #coronavirus.
Current health guidance ➡️ http://ow.ly/FSHa50yXVlB
Find the latest news ➡️ gov.scot/coronavirus